Real-world Study Reports No New Safety Issues With Long-term Firdapse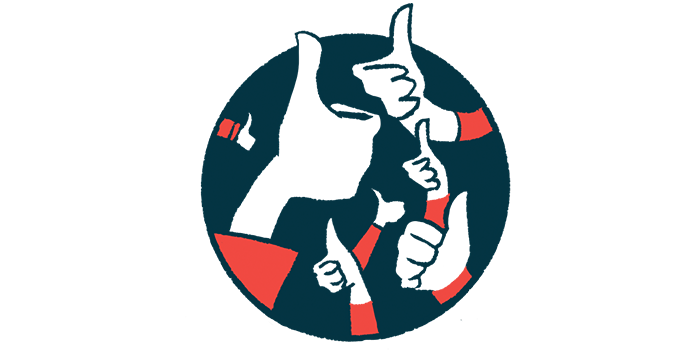 Long-term treatment with Firdapse is generally well-tolerated by people with Lambert-Eaton myasthenic syndrome (LEMS), according to a study of patient registry data.
"The European LEMS registry aimed to collate observational safety data on treatments offered to patients with LEMS, particularly [Firdapse], which was approved in the year before the registry was initiated," researchers wrote.
"No new safety signals were observed following long-term symptomatic management of LEMS with [Firdapse]," they noted.
The study, "The European Lambert–Eaton Myasthenic Syndrome Registry: Long-Term Outcomes Following Symptomatic Treatment," was published in the journal Neurology and Therapy. The study was funded by BioMarin Pharmaceutical, which developed Firdapse and marketed it in Europe until 2020, when the company transferred its rights over to SERB.
LEMS is caused by an autoimmune attack that interferes with the ability of nerves to send signals to muscle cells, leading to muscle weakness. Firdapse works by boosting the signaling power of nerve cells, which in turn is expected to help increase muscle strength.
The active ingredient in Firdapse is amifampridine, also known as 3,4-diaminopyridine or 3,4-DAP. Other versions of 3,4-DAP have been in use since before Firdapse was approved. The specific formulation in Firdapse is called 3,4-diaminopyridine phosphate (3,4-DAPP).
"The 3,4-DAP salt 3,4-diaminopyridine phosphate (3,4-DAPP) offers a standardized tablet formulation for treating patients with LEMS that is more stable than 3,4-DAP base," the researchers wrote.
The European LEMS registry aimed to monitor clinical outcomes for people with LEMS at 30 centers across Germany, Italy, Spain, and the U.K.
The study began enrolling participants in 2010, a year after Firdapse's approval in Europe. The last participant was enrolled in 2016, and the study concluded in 2019.
The registry evaluated 96 people with LEMS. Most (71.9%) were white, 51% were male, and 26% had a history of cancer.
Upon enrollment in the study, 52.1% were being treated with Firdapse, while 21.9% were receiving 3,4-DAP, and 26% were being given other treatments (e.g., corticosteroids or pyridostigmine). More than three-quarters (77.1%) of participants took Firdapse at some point during the study.
Measures of muscle strength and disease severity were generally similar among the treatment groups, and remained largely stable throughout the study.
Patients given Firdapse reported marked improvements in quality of life and ability to perform daily functions during the study. Analyses of 3,4-DAP and other treatments were limited by small sample sizes, but the researchers said that, for quality of life, "deterioration was more common than improvement" on these other treatments, while daily functioning scores were inconsistent, showing some improvements and worsening.
Firdapse "appeared to be associated with sustained or improved functioning and improved patient quality of life during follow-up in this real-world population," the researchers wrote.
A total of 55 treatment-related side effects were reported by 32 patients. From these, 47 came from 26 patients who received Firdapse. The most common side effect was osteoporosis, a condition that causes bones to become weak and prone to fractures, which was reported by five patients in the study. No other side effect was reported by more than three individuals.
Nine serious adverse events were reported by eight patients, though the researchers noted that "multiple confounding factors were identified for each" of these events — for instance, additional medications and other co-occurring health conditions often made it hard to pinpoint whether these events were directly related to treatment or not.
"No new safety signals were identified for any treatment, including 3,4-DAPP [Firdapse]," the researchers wrote.