Pooled Trial Analysis Confirms Efficacy, Safety of Firdapse in Adults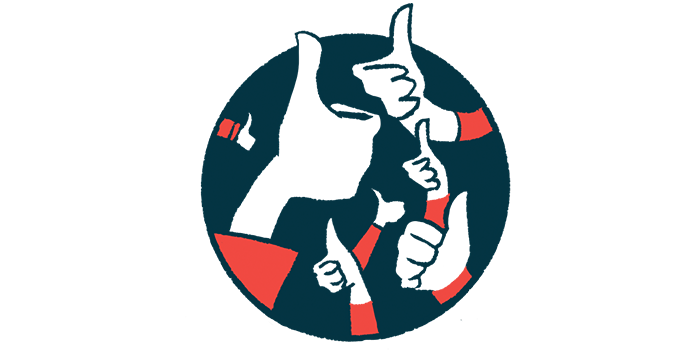 Firdapse (amifampridine) improved muscle strength and response to nerve cell stimulation in adults with Lambert-Eaton myasthenic syndrome (LEMS), a pooled analysis of six clinical trials demonstrated.
The findings showed that all six previous trials together "showed significant efficacy, consistent with earlier reports of beneficial efficacy" of Firdapse — important because those studies individually had each enrolled relatively few participants.
The analysis was reported in "3,4-diaminopyridine treatment for Lambert-Eaton myasthenic syndrome in adults: a meta-analysis of randomized controlled trials," a study published in the journal BMC Neurology.
Also known as 3,4-diaminopyridine or 3,4-DAP, Firdapse is the only oral therapy available in the U.S. for the symptomatic treatment of adults with LEMS. The medication also is approved in Canada, Europe, and elsewhere.
In LEMS, antibodies generated by an abnormal immune response block the flow of calcium ions in nerve cells at the neuromuscular junction — the region where nerve and muscle cells communicate. That then suppresses the release of acetylcholine, a chemical messenger that triggers muscle contraction. Low levels of acetylcholine result in muscle weakness and other LEMS symptoms.
Firdapse blocks the flow of potassium into nerve cells, which increases the flow of calcium into those same cells. This in turn allows for a greater release of acetylcholine to stimulate muscle contraction.
While Firdapse is approved to treat LEMS, that approval was based on clinical studies that involved a relatively small number of participants — which is common with medications for rare diseases, given the limited numbers of patients who may be available to participate.
Now, however, researchers at the First Affiliated Hospital of Nanchang University, in China, sought to evaluate the use of Firdapse in treating LEMS patients. To do so, the team pooled together data from clinical trials that supported the use of Firdapse.
"We performed a meta-analysis of randomized controlled trials (RCTs) to evaluate the efficacy and safety of 3,4-DAP in the treatment of LEMS in adults," the team wrote.
Following a literature search, the researchers identified six eligible RCTs — studies in which participants were randomly assigned to receive either Firdapse or a placebo as a control. The pooled sample included 115 adults with LEMS, ranging in age from 21 to 88.
The primary outcome was the quantitative myasthenia gravis (QMG) score, a clinician-administered assessment of disease severity that measures muscle strength, with higher scores indicating more severe disease. QMG was evaluated in four of the six selected studies, up to 14 days after the start of treatment.
Based on the combined data, Firdapse decreased QMG scores by a mean of 2.76 points, reflecting an improvement in muscle strength. Across all four RCTs, the change in QMG scores in treated patients ranged from a drop of 6.4 to 2 points compared with the placebo.
"In keeping with previous studies, it is appropriate to continue to evaluate the effect of 3,4-DAP treatment by performing a QMG assessment 3-4 days after the initiation of treatment," the researchers wrote.
Secondary outcomes included assessing the amplitude of compound muscle action potentials (CMAP) in response to treatment, which reflects the electrical response of muscles stimulated by nerves at the neuromuscular junction.
CMAP amplitude was evaluated in five of the six trials. In all studies, significant improvements were seen after the administration of Firdapse compared with a placebo.
The researchers also demonstrated that their analysis had a low risk of publication bias, which can occur when medical journals publish studies reporting only positive results.
Heterogeneity analysis for both QMG and CMAP showed a lack of variability between the reviewed studies. Thus, the results "can be considered as coming from a homogeneous group," the scientists wrote.
Adverse events reported in the trials included temporary tingling around the mouth and fingers, back pain, headache, and discomfort in the upper abdomen. One study reported a case of bacterial skin infection, while another reported a case of epilepsy during treatment with Firdapse. Across all six trials, no other major adverse events were noted.
"The pooled results of randomized controlled trials demonstrated with moderate to high evidence that 3,4-DAP has a significant effect on LEMS treatment, with improvements in muscle strength score and CMAP amplitude," the researchers concluded.